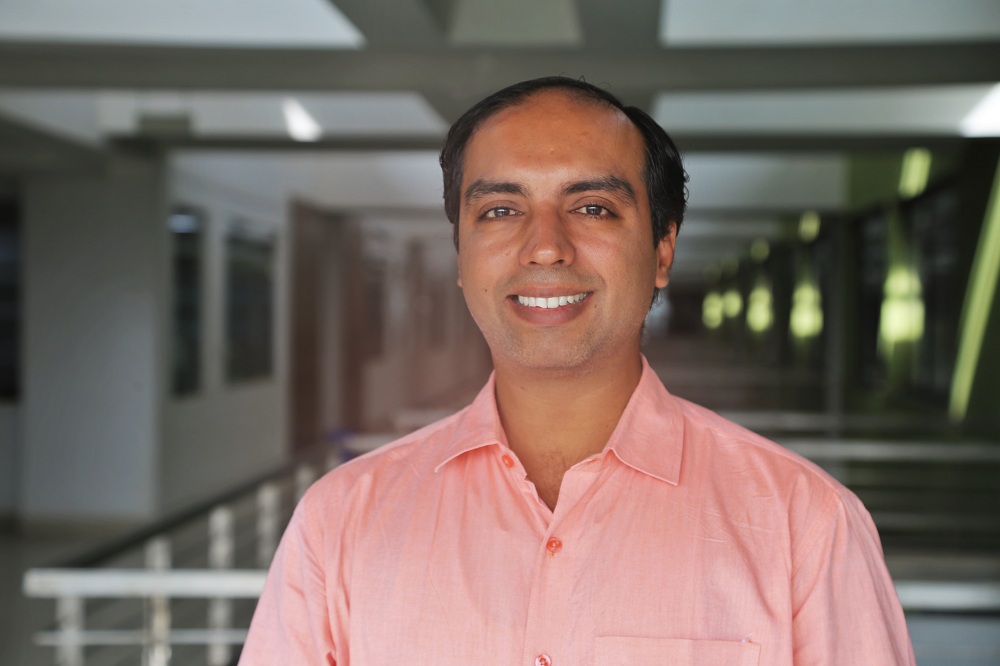 My research lies at the interface of nanotechnology, cell biology and microscopy. I feel humbled to be selected for this prestigious fellowship. I will strive my best to come true to its high expectations.
Prof Dhiraj Bhatia, Assistant Professor in Biological Engineering at the institute has been awarded the prestigious Ramanujan Fellowship by the Science & Engineering Research Board (SERB). Instituted by the Government of India, the fellowship is awarded to brilliant Indian scientists and engineers from all over the world who wish to return to India from abroad and engage in scientific positions across India. The fellowship has a strict mechanism and is given to limited scientists. The selection is done on the basis of the strength of scientific research, publications and the proposal put forward by the applicants.
Professor Bhatia has worked for five years in Europe on cell biology and biomedical applications. But, he felt a strong urge to move back to his homeland and apply his expertise here. He returned to India to further his research on DNA nanodevices to programme stem cells for regenerative medicine and biomedical applications. He will focus on understanding membrane traffic in stem cells which will help design strategies for programming stem cells for various therapeutic applications viz. developing healing technologies for diseases such as Alziehmer's, Parkinson's and spinal-cord injury.