Gayathri Purushothaman, a final-year PhD student of Biological Engineering discipline at the institute, attended the prestigious 68th Lindau Nobel Laureate Meeting held during June 24-29 at Lindau, Germany. The meeting, funded by DST India and DFG Germany, was an excellent opportunity for Gayathri who was one among the selected 30 students from India and among 600 young scientists from 84 countries globally, who got an opportunity to meet 39 Nobel Laureates.
The meeting included various programmes viz. lectures, panel discussions, poster sessions, master classes, science walk and agora talks. Besides, the meeting comprised several informal events like laureate lunches, cultural diversity at the Bavarian Evening and a boat trip alongwith a Science Picnic to the flower island Mainau. These events proved to a wonderful platform for personal discussions with the laureates and other young scientists from different parts of the world.
A post-Lindau tour was also arranged for the Indian students wherein Gayathri, alongwith other Indian students, had an opportunity to visit prestigious German research institutes such as the University of Bonn, Hannover Medical School; Max Planck Institute for Infection Biology, Berlin; Humboldt-Universität zu Berlin (HU Berlin); Max-Planck-Institute of Molecular Cell Biology and Genetics, Dresden; and Technische Universität Dresden (TU Dresden). This visit helped them explore fellowships for higher studies and research collaborations.
Gayathri is working on the structural biology of the proteins involved in basic cellular functions (membrane protein: CD151 from human) and diseases (IMPDH from H.pylori) under the guidance of Dr Vijay Thiruvenkatam at IITGN. During this meeting, she had a chance of having lunch with Prof Robert Warren who holds a Nobel Prize for proving H.pylori bacterium, the infectious cause of stomach ulcers. Gayathri also had the good fortune of receiving a written note from him wishing her best for the research. She also had several stimulating discussions with professors Peter Agre, Robert Lefkowitz and Hartmut Michel who hold a Nobel Prize for the elucidation of membrane protein structure to explore the functions.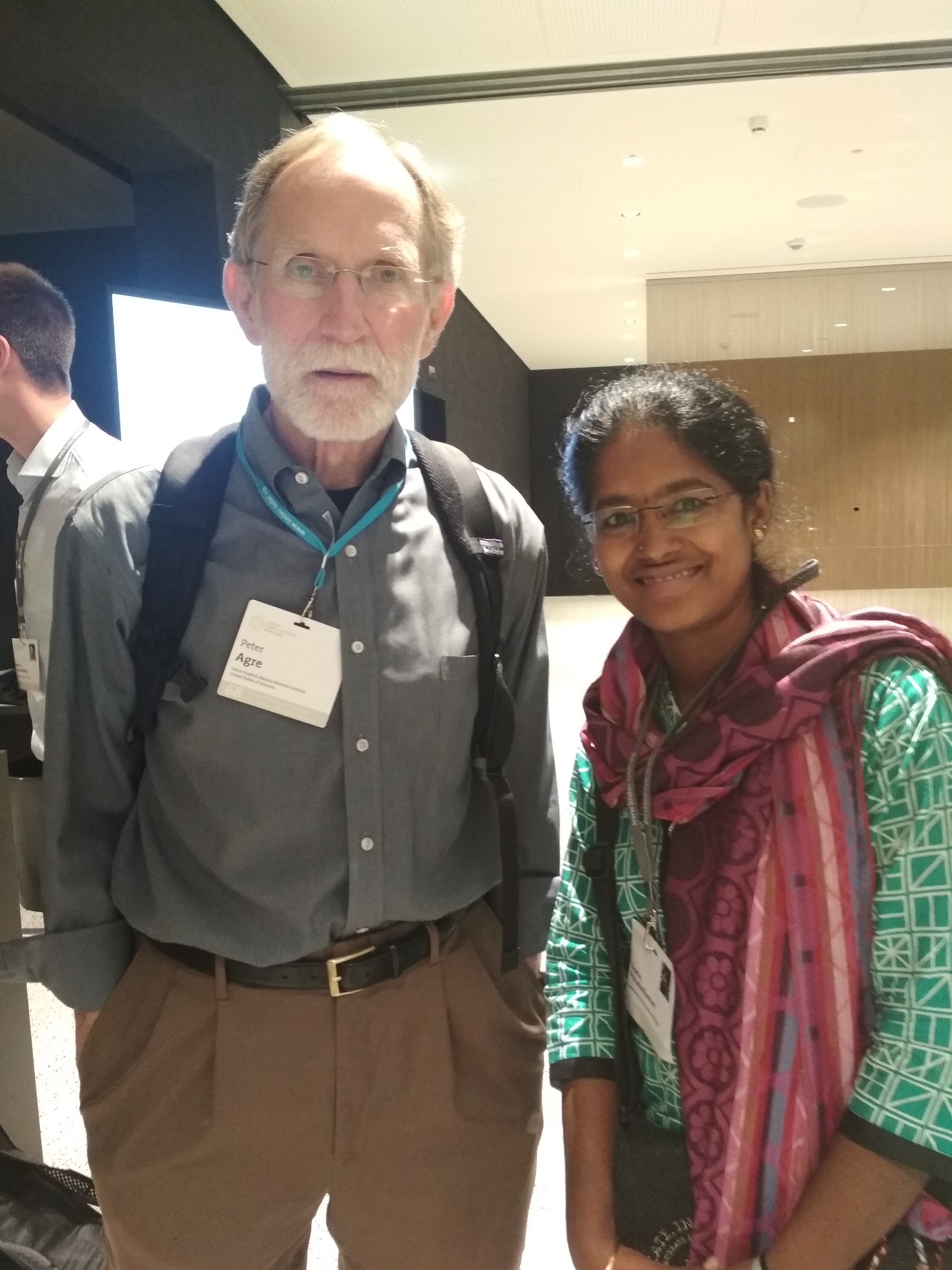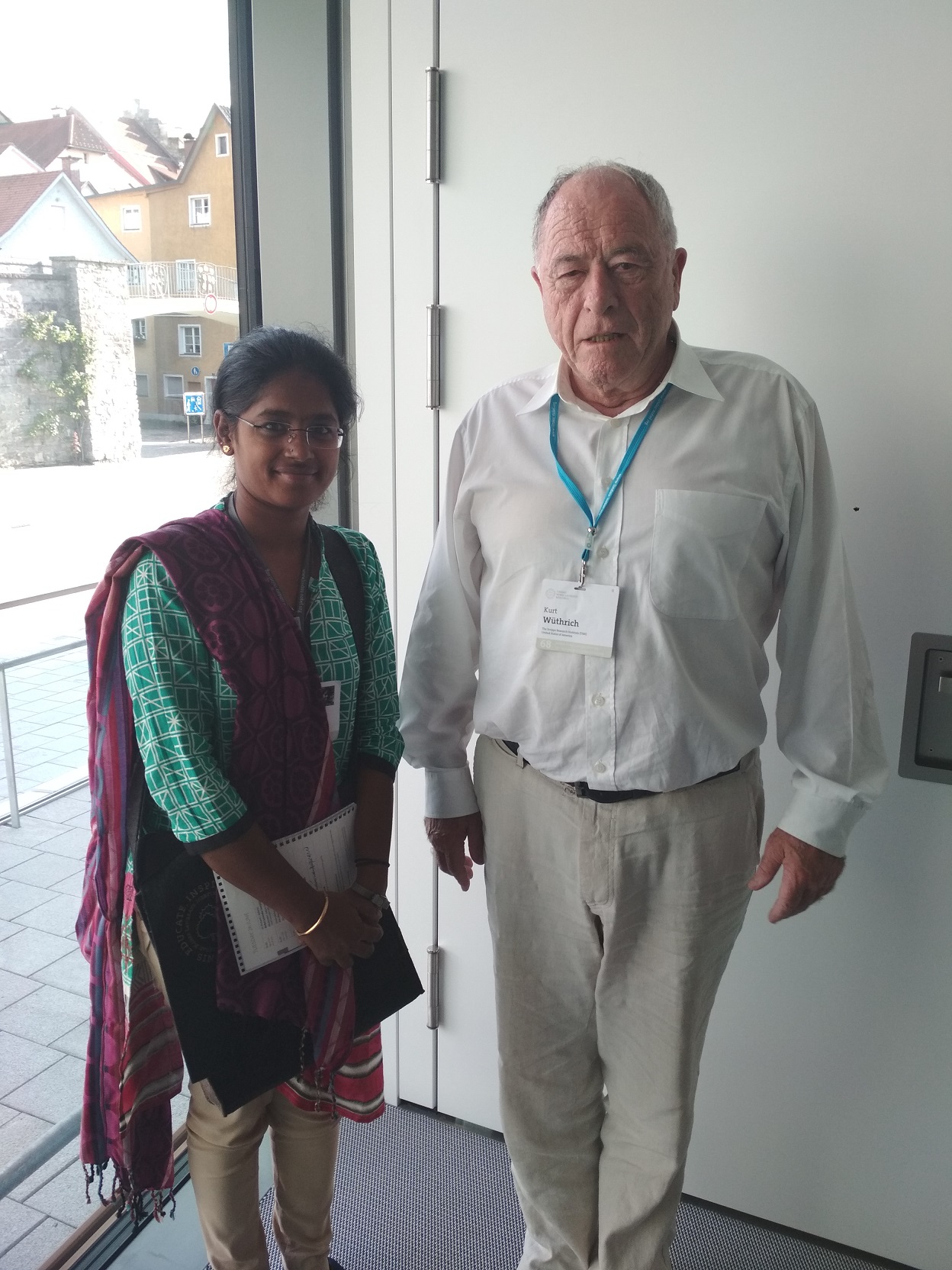 I found this meeting very fruitful because many significant points were conveyed to young scientists out of which one that caught my attention was "think beyond imagination, never give up, no substitution for hard work". They also insisted on the importance of research collaborations and sharing of science knowledge with fellow researchers, as this plays a pivotal role in establishing a strong base for quality interdisciplinary research. Along with research guidance, we were told to always keep a balance between personal and professional life.
Gayathri