Imagine, if we could pre-empt depression in our soldiers! What if injured armymen could adapt to their disabilities quickly and bounce back from the disorders built due to such injuries? Our rakshaks will have guard for themselves, guard against fire, depression and limb-movement disorders. Three professors of the institute have made technologies to cope with these critical survival challenges in high-altitude areas. The technologies were displayed at the Army Technology (ARTECH) Seminar 2018. The projects displayed related to the central theme of this year's seminar – Technology as a Key Enabler to Overcome Challenges of Military Operations in High Altitude.
Prof Chinmay Ghoroi and Prof Gaurav Srivastava presented the aerosol-based fire detection and suppression system. The technology has tremendous potential for applications in Indian Army, especially at confined places where outbreak of fire gets un-noticed initially and controlling fire becomes a challenge. The product detects the fire and activates a device to suppress the fire automatically.
Prof Uttama Lahiri presented two projects. MindEye, an easy-to-use eye-tracking device, integrated with computerised cognitive tests, could help in early detection of depression in soldiers. This could help the superiors decide soldier's employment at sensitive duty locations. It will also help in assessment of cognitive load on soldiers in active duty, and assessment and early warning of cognitive impairment at high altitude areas. The other project of Professor Lahiri is technology-based rehabilitation for static and dynamic balance for individuals with movement disorders, which can help one adapt to his/her disability and help in faster recovery from the disorder. This can also serve as an exercise platform for soldiers who have undergone spinal cord injury, stroke and other movement-related disorders.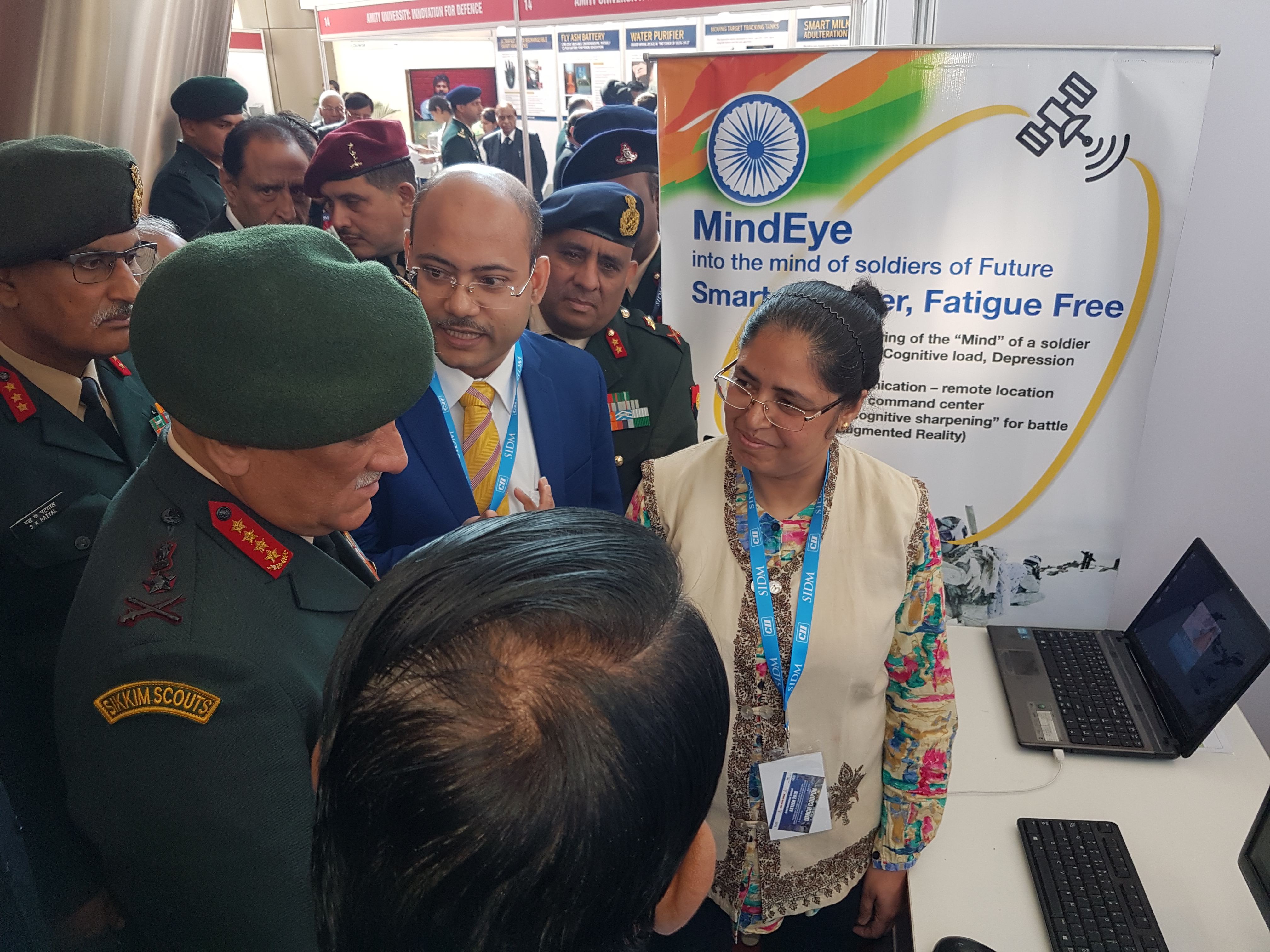 Prof Uttama Lahiri explaining MindEye to Chief of the Army Staff General Bipin Rawat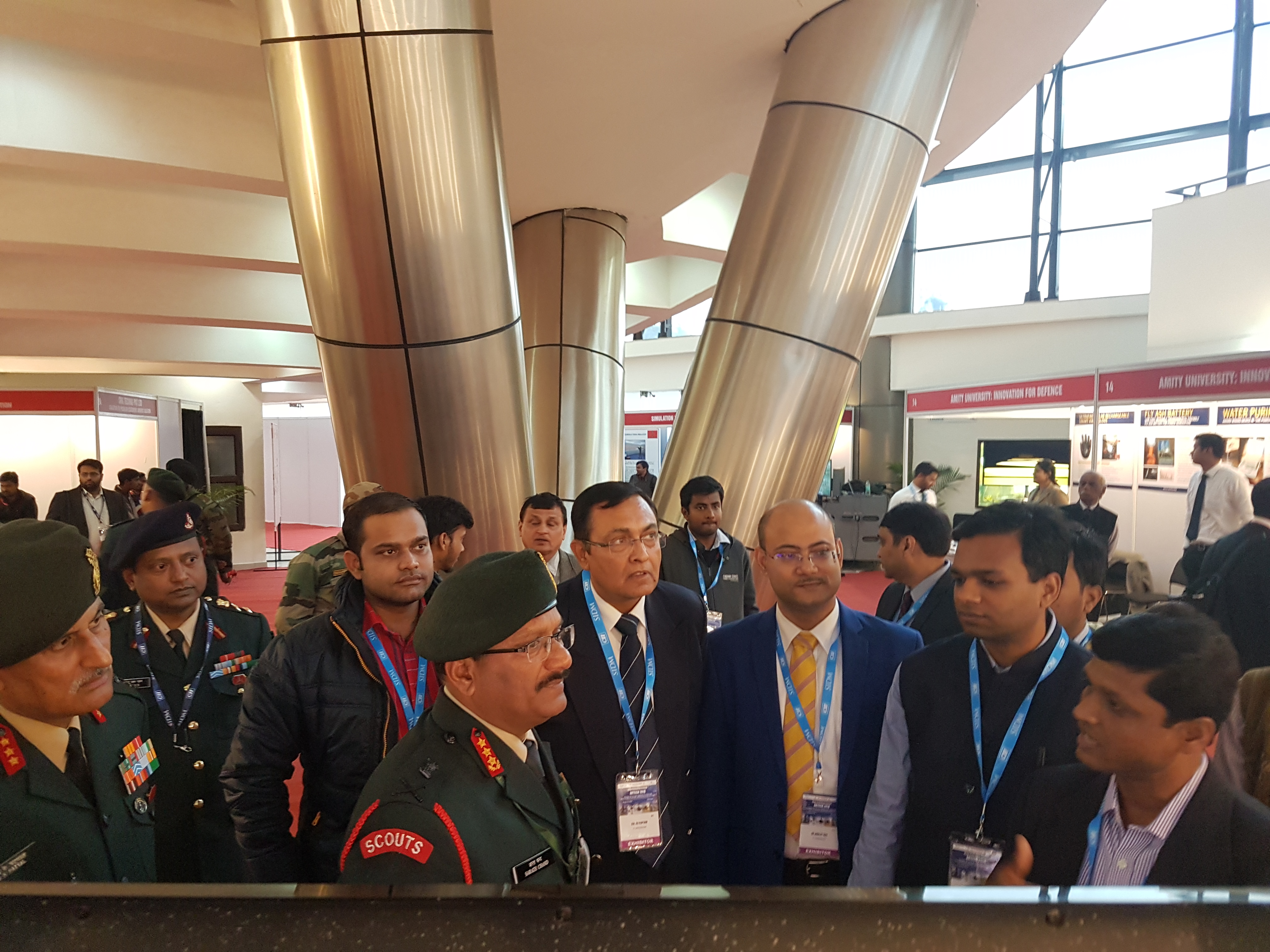 Prof Chinmay Ghoroi and Prof Gaurav explaining their project to Vice Chief of Army Staff Lt Gen Sarath Chand