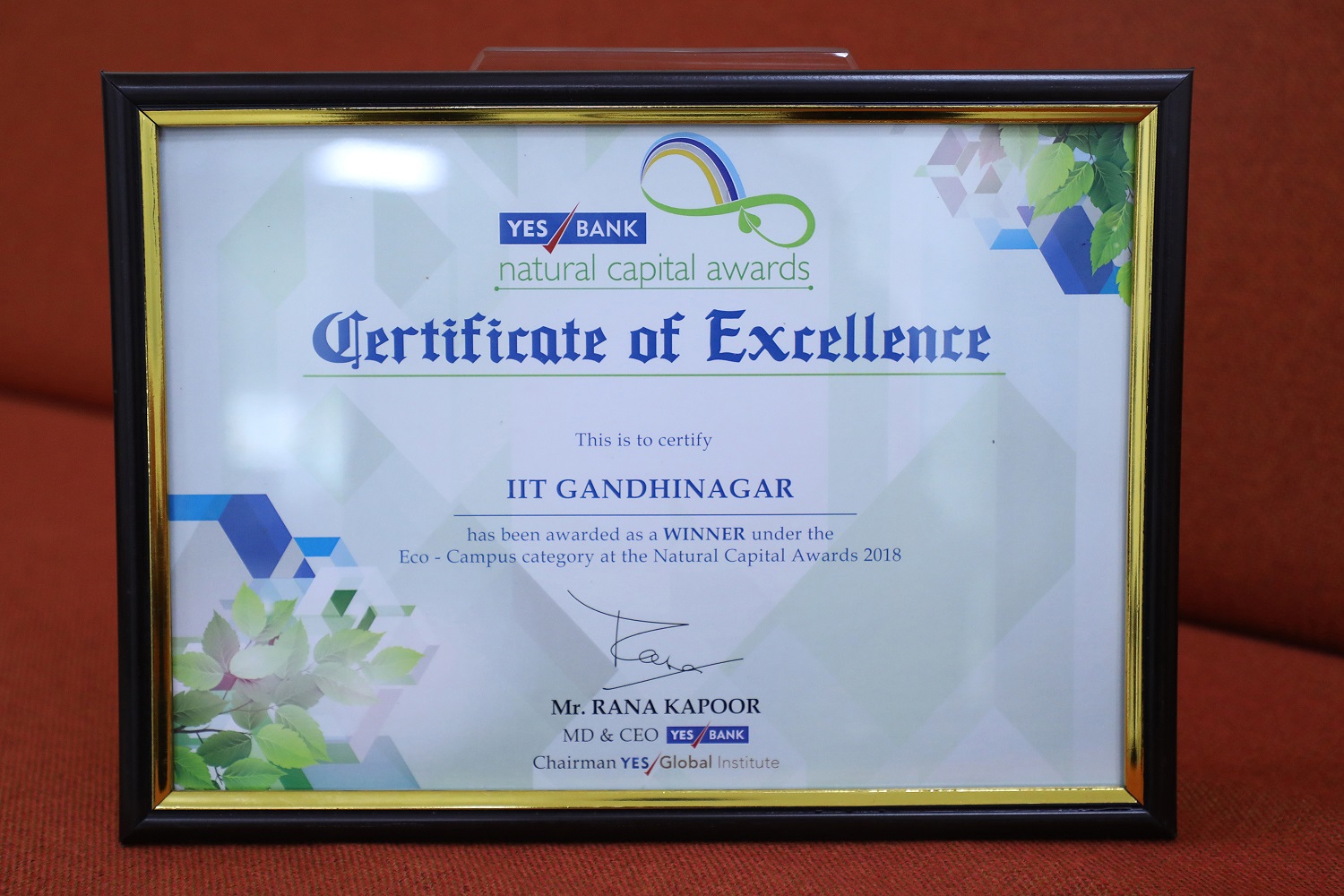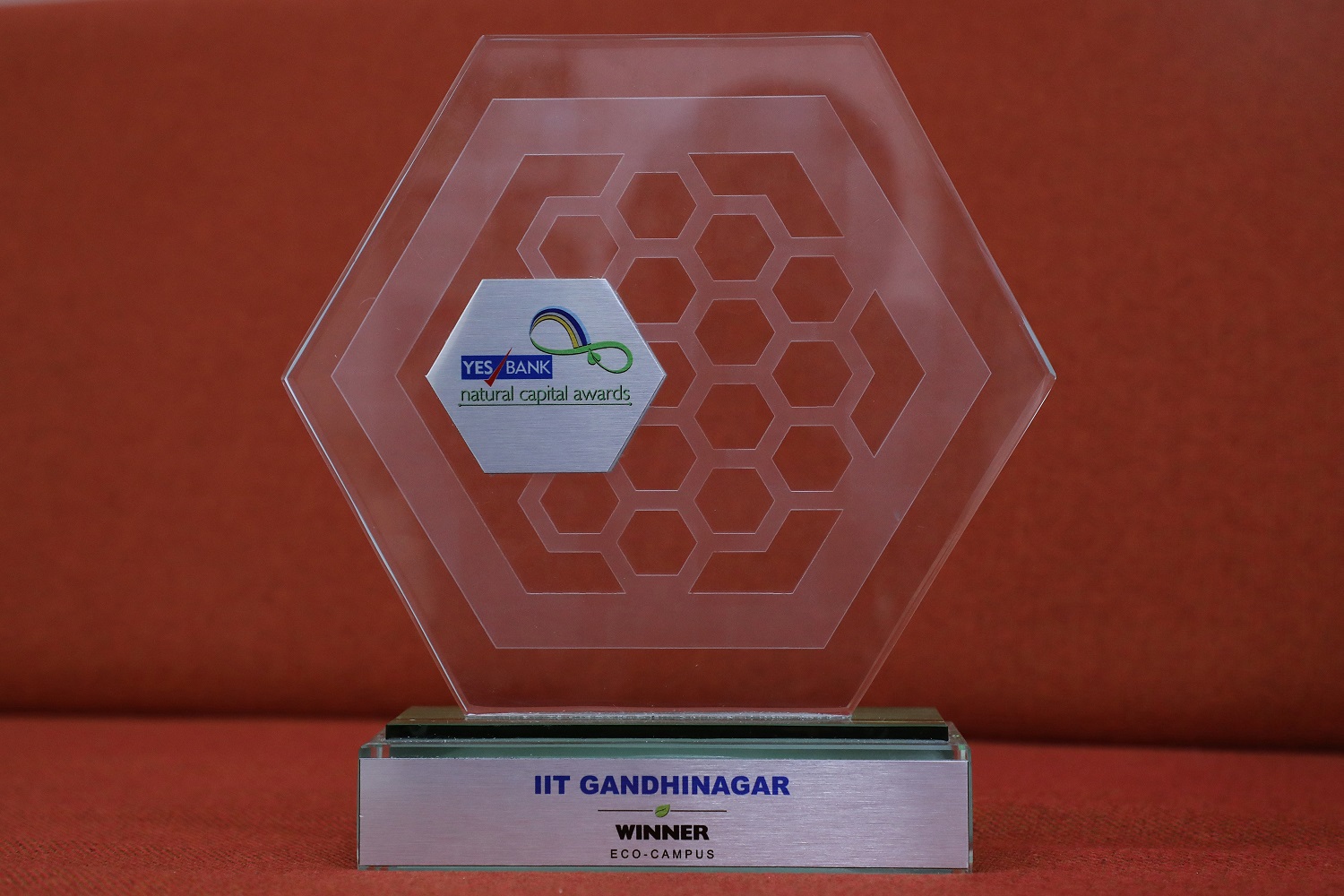 Adding yet another feather to its cap, the institute has won the YES Bank Natural Capital Award 2018 under the Eco Campus category. The award ceremony of the fourth edition of Natural Capital Awards (NCA) was held on October 10 in New Delhi. 
Educational institutes from all over the country competed for the Eco Campus category of the NCA and were adjudged based on their sustainability initiatives. An independent jury comprising international experts gave points to each participating institute and decided the winner based on the strength of sustainability practices deployed for campus development and management in the participating institutes.
Prof Gaurav Srivastava, Dean, Campus Development, received the award for IITGN. Sharing more information on various sustainability initiatives at the institute, he said, "IITGN strongly believes in protecting the environment as much as it promotes out-of-the-box thinking for academic excellence. The campus has involved several eco-friendly measures in its design and management such as use of eco-friendly construction materials, ecological preservation during construction, zero discharge through eco-friendly sewage treatment and water recycling, rainwater harvesting, harnessing solar energy for electricity and heating, and use of passive cooling mechanisms. The YES Bank Eco Campus award is yet another testimony to the institute's commitment towards sustainable development."
The Yes Bank Natural Capital Awards recognise individuals, organisations and institutes who have made natural capital preservation their utmost priority.