The 70th Republic Day at IITGN were very different form all its previous editions. It marked a very engaging and unconventional celebration in campus. Every year, the institute facilitates the staff and faculty for excellence in research, campus development, etc. But, this year IITGN rolled out awards to felicitate the waste segregation staff of the institute who work relentlessly throughout the year to keep the campus clean. The institute took an initiative to acknowledge their sustained commitment and awarded them a citation and ₹10,000 prize money in presence of their families. The institute also presented campus development awards to the staff of its vendors, and staff and faculty excellence awards, for the year 2018 for their exemplary and persistent devotion to their work at the institute.
Earlier to this, IITGN community gathered for the Republic Day flag-hoisting ceremony. Addressing the gathering Prof Sudhir K Jain, director, said, "The IITs have a greater responsibility to lead the nation with technological research, development and advancement. We all should work collectively towards this aim. IITGN puts a high emphasis on dedication and values the hard work of every single person who has helped in building this institution."
The flag hoisting ceremony was followed by a cultural programme by the students.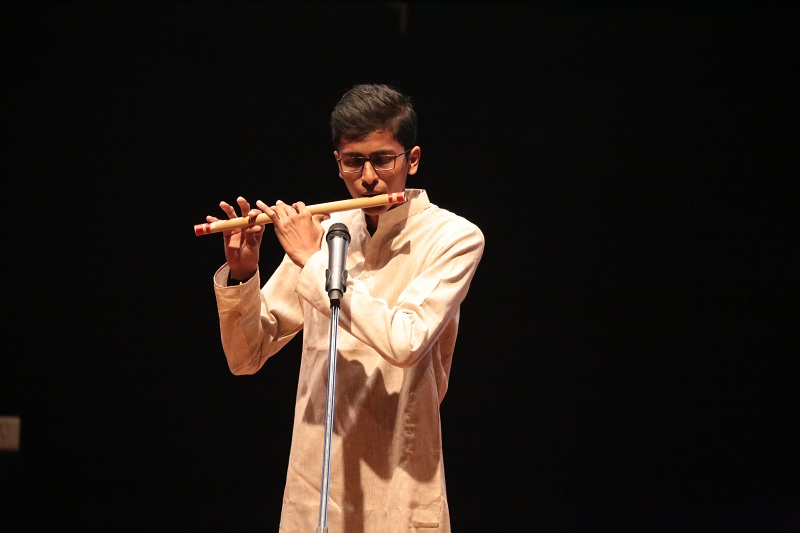 Recipients of the Faculty Excellence Awards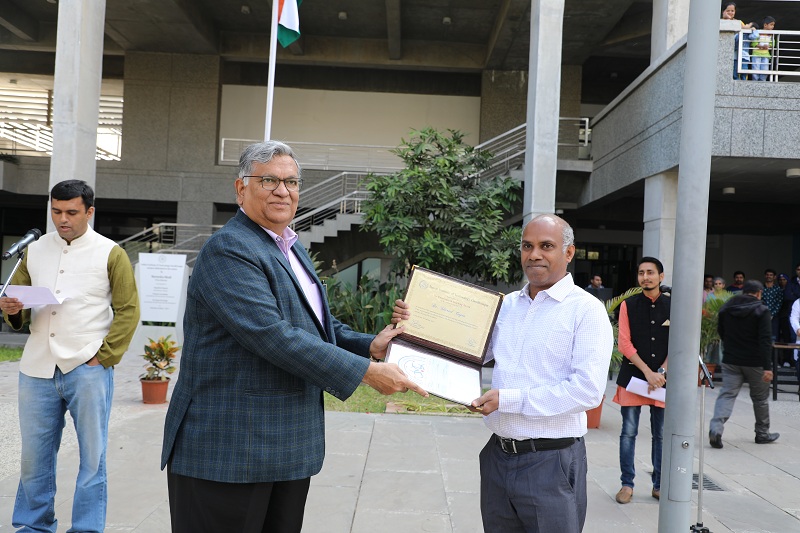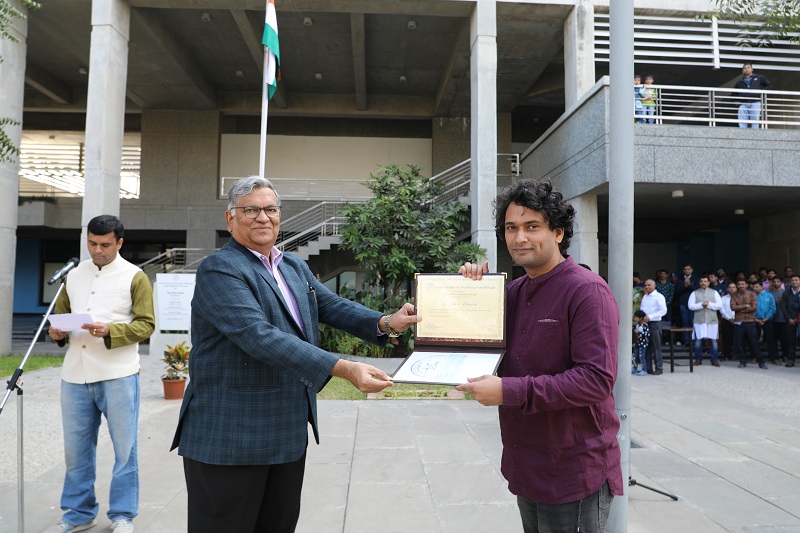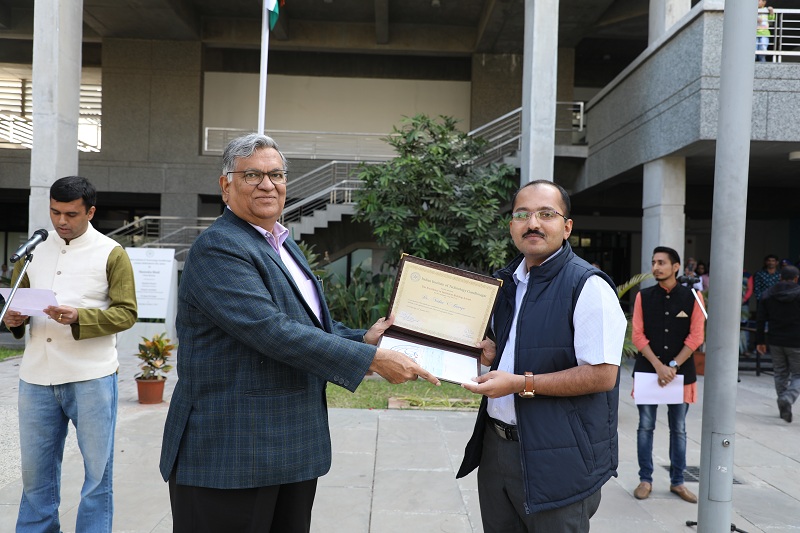 Staff Excellence Awardees
Campus Development Awardees
Waste Segregation Staff Awardees
This year, the institute also hosted a feast – Bada Khana – for all its stakeholders involved in campus development. This comprised all construction workers, contractors, project-monitoring units, maintenance agencies, students, faculty, staff and their family members. All the stakeholders came together as one large family to have a meal together. The institute hosted approximately 3,000 people for this lunch. Bada Khana emphasises the inclusive philosophy of IITGN and provides an opportunity for all stakeholders to come together and celebrate as one big family.