The institute today inaugurated the Kanchan & Harilal Doshi Chair on campus. The Chair supports IITGN's efforts in finding possible solutions for water purification and sanitation problems, including potential desalination solutions to harvest ocean water, given the country's vast coastline. The Chair is expected to identify and initiate research and develop cost-effective and sustainable technologies/solutions for water purification and sanitation.
Los Angeles, California-based entrepreneur couple and well-known philanthropists Mr Navin Doshi and Mrs Pratima Doshi have established the chair in water and sanitation in the honour of Mr Navin Doshi's parents, Smt Kanchan and Shri Harilal Doshi.
Mr Kartikeya V Sarabhai, founding director of the Centre for Environment Education (CEE), was present as the chief guest of the inaugural ceremony. He lauded IITGN for practicing water conservation on campus. He said there is a lot to learn from the ancient practices of our country itself and said, "There are many ideas world over and in our country too, but we have to select these ideas/solutions wisely and apply to specific needs."
Speaking on the occasion, Ambassador Mr Venkatesan Ashok, former Consul General of India at San Francisco, USA said, "I am delighted that Mr Navin Doshi and Mrs Pratima Doshi have established this chair at IITGN to address the challenges of water and sanitation in the country. It is remarkable how he thinks of giving back to his home country." He also gave a brief background about water shortage in California and water management solutions like desalination, sewage-water recycling being adopted there for agriculture and day-to-day usage. "It's time to wake up to the need for water conservation and recycling in India. I am sure that IITGN will make good use of the research endowment for the benefit of Gujarat, the country, and the world." he concluded.
Water is one of the fundamental requirements for achieving the larger goals for the country. Water conservation cannot be achieved without people's participation.
Mr Kartikeya V Sarabhai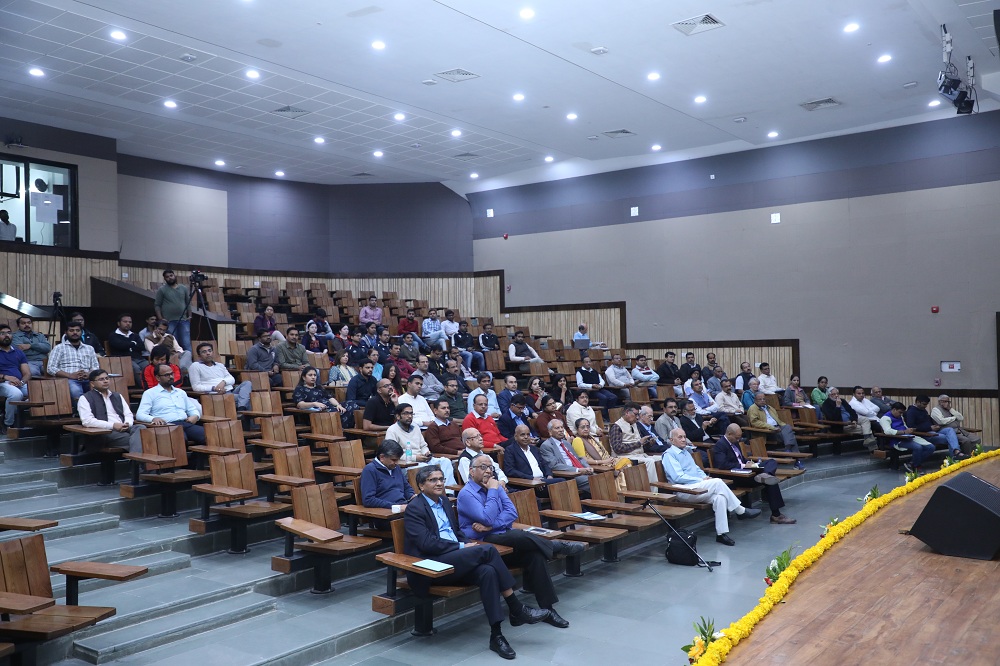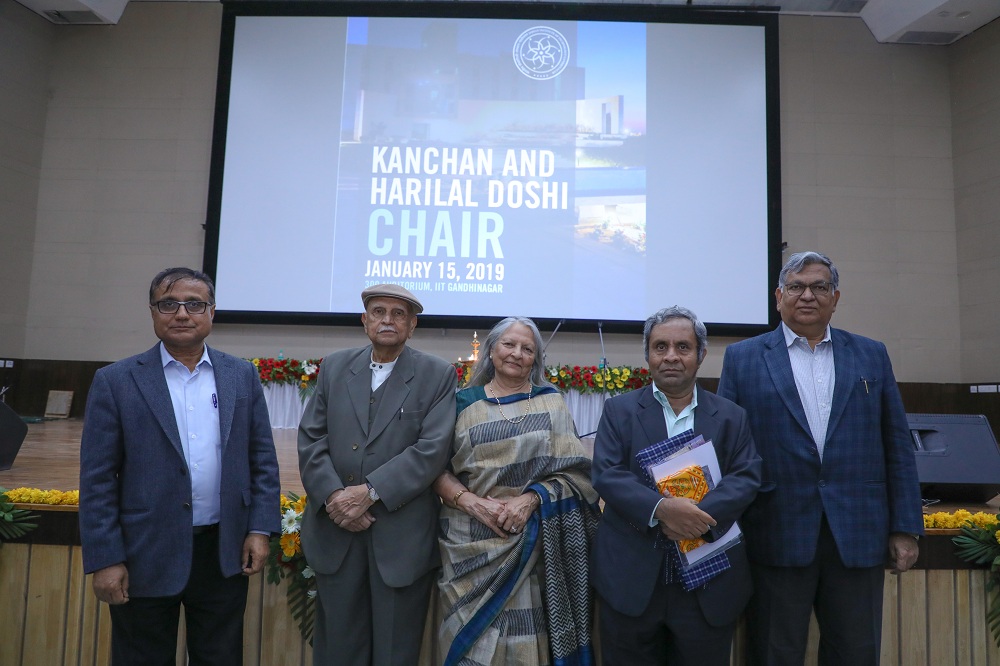 Addressing the gathering, Mr Navin Doshi and Mrs Pratima Doshi congratulated IITGN for their commitment towards water conservation. Mr Navin Doshi dedicated the chair to his parents and family and remembered his fond memories of studying at the L D Engineering College in Ahmedabad and close association with the Sarabhai family.
Mrs Pratima Doshi said, "I thank the whole team at IITGN for shaping and establishing this chair. It will be great if we can do something for our country even in a small way." She appealed to other overseas Indians to do more for the country.
Prof Sudhir K Jain, director, IITGN also addressed the event and thanked Mr Ashok, and Mr and Mrs Doshi for their generous endowment for the critical cause of water conservation.
Mr Navin Doshi, who grew up in Mumbai, is a graduate of Pune Engineering College and the L D Engineering College of Gujarat University, and holds a master's degree in Electrical Engineering from the University of Michigan, Ann Arbor. He and Mrs Pratima Doshi, have built a business empire of velvet patchwork blankets, the stock market and real estate investments in the USA.