The sixth edition of the annual cultural immersion programme – India Ki Khoj (IKK) 2017 – kindled friendships that crossed barriers of border, culture and language.
Ahmedabad – a 600-year-old heritage city is fast evolving in response to modernity and globalisation. In this very city, the campus of IITGN, each year, transforms itself into a host for its guests from California and Japan. A kitche of cultures and myriad hues paint the landscape when the one-of-its-kind cultural immersion programme – India ki Khoj – knocks. It brings to the institute a set of students who are on the lookout for an enriching cultural experience. Hosted every year for students from IITGN, California Institute of Technology (CalTech) and Japan Advanced Institute of Science and Technology (JAIST), the eight-day programme this year kicked off on December 11 and culminated on December 18. It saw a participation of 30 students from diverse disciplinary backgrounds.
Prof Mona Mehta, coordinator of the programme, IITGN remarked, "This was the sixth year of the unique programme. The enthusiasm of participants and their feedback each year motivates us to step up our programme, thus widening the scope and improving the cultural experience for students year after year."
Visits to archaeological heritage structures in and around Ahmedabad city remained the major attractions of the programme. The field visits started with Gandhi Ashram on the first day of the programme, following which the participants visited Lothal and Swaminarayan temple. The participants were also taken to Law Garden where they experienced the colours and atmosphere of an Indian bazar and tasted delectable street food. The participants' visit to Lothal was a culmination of their previous day's Introduction to Harappan Civilisation by P Ajithprasad, M S University, Vadodara.
Prof Ruman Banerjee, Centre for Archaeological Sciences, IITGN explained the idea behind taking the participants of IKK to Lothal. He shared, "The idea was to give a first-hand look into the remains of the Harappan civilisation. Not only did it make for an interesting study, but it also took the curiosity levels among the students several notches up."
Cultural performances took centrestage when…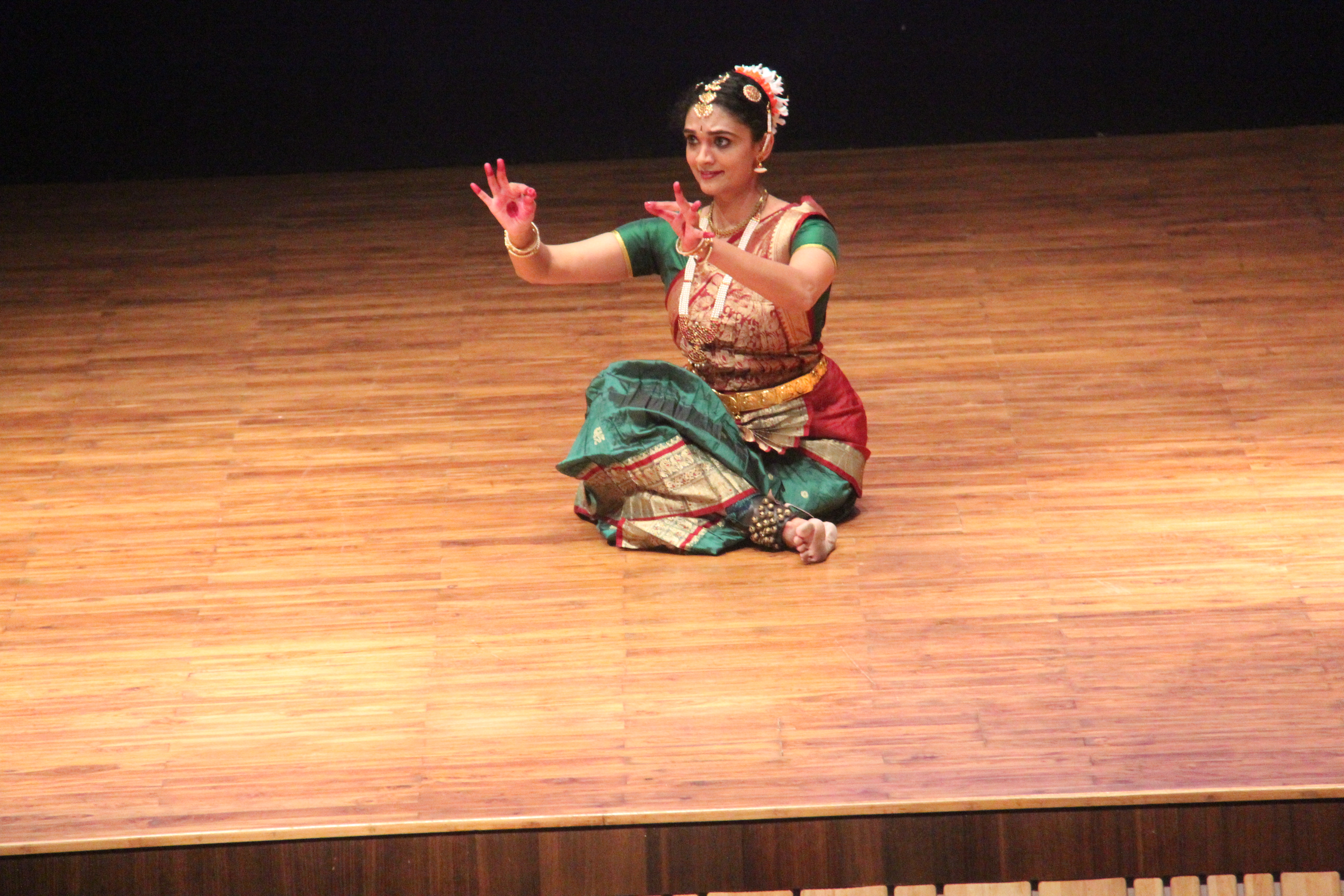 Forms of Bharatanatyam were demonstrated and discussed by Mukta Gundi, a PhD scholar at IITGN.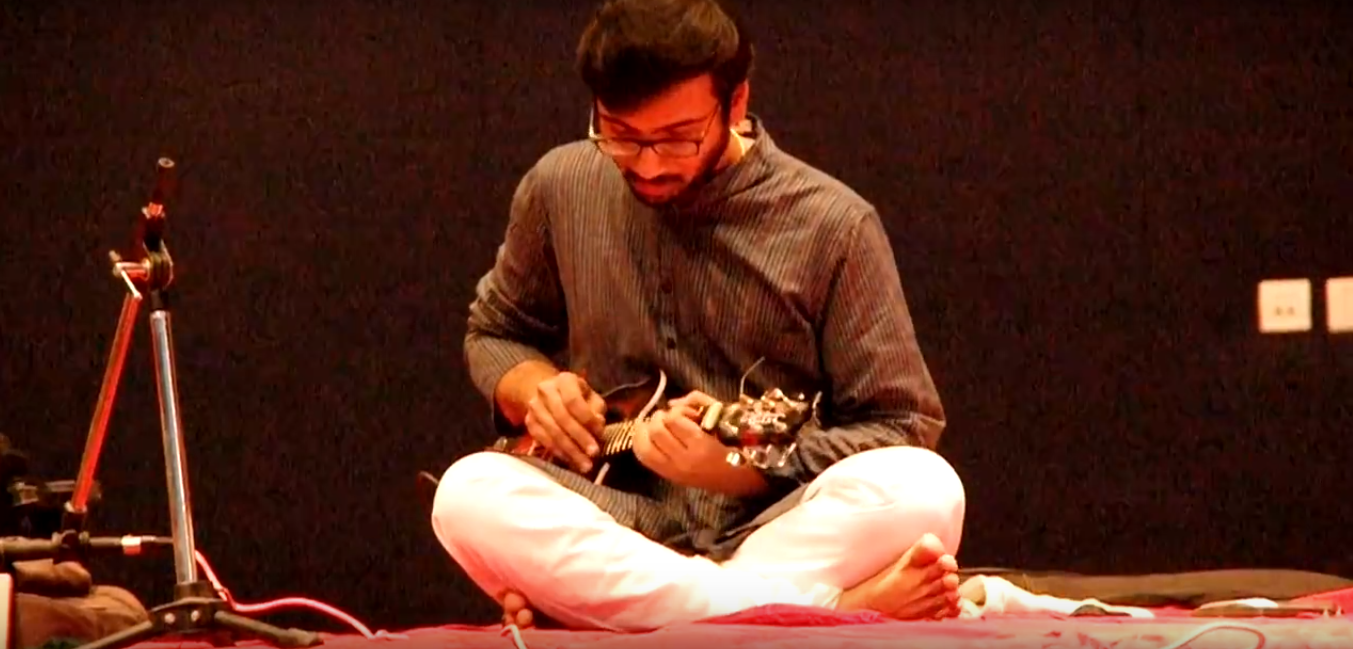 An Indian classical performance on the electric Mandolin by Prof Mithun Radhakrishna, IITGN enthralled the audience with his music.
P Sudha and her troupe performed an Odishi classical and folk dance. Their charm and expressions cast a spell of magic on the participants.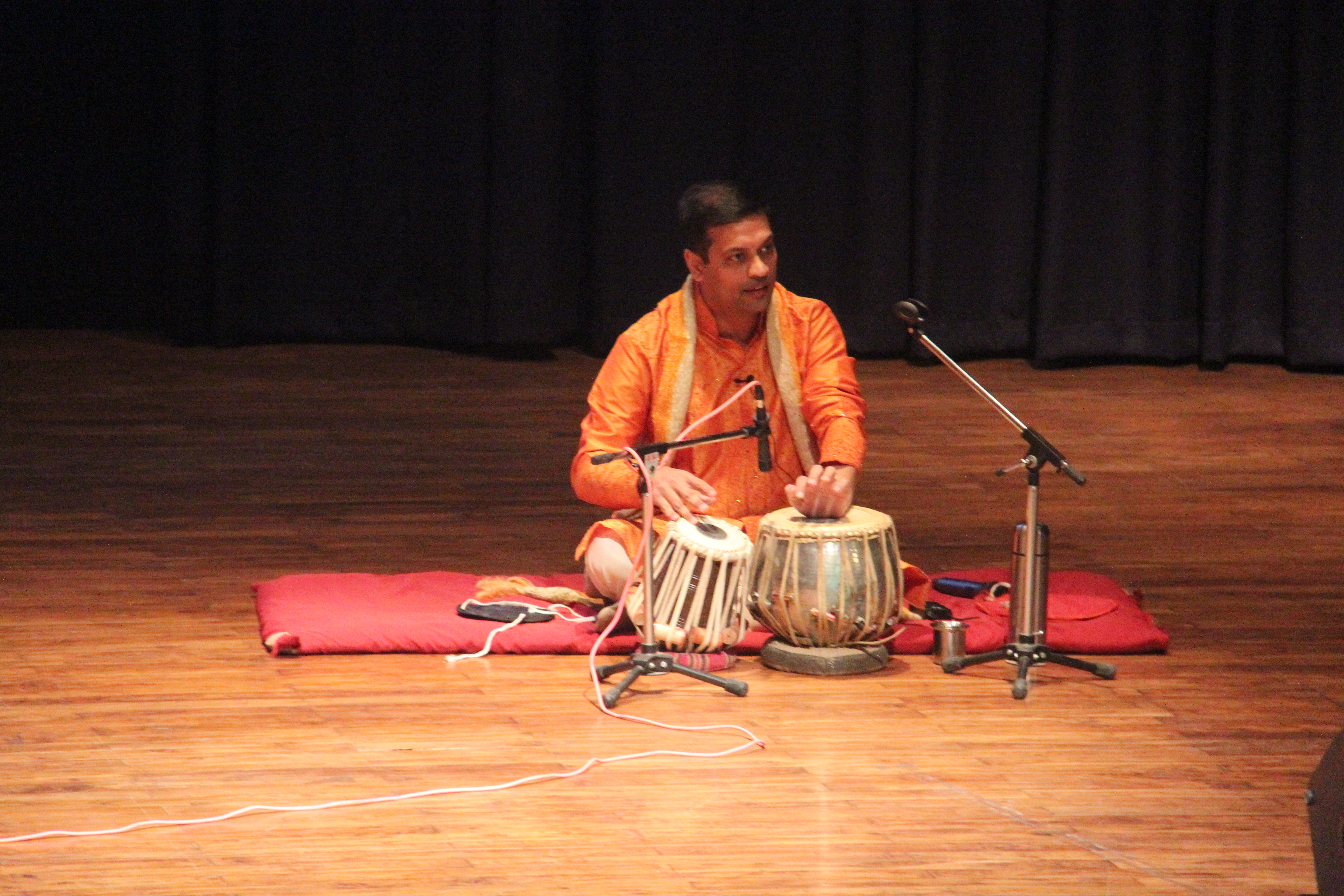 Prof Atul Dixit, IITGN discussed vocals and demonstrated them on tabla.
Speakers from various fields were invited to discuss their ideas and insights with the participants of the festival. While Prof Rukmini Bhaya Nair from IIT Delhi spoke at length on India's myths, memes and material cultures, Prof Rita Kothari, IITGN shared her insights on Indian cinema. Prof Patrick French – Dean of School of Arts and Sciences – Ahmedabad University, painted the portrait of India and Prof Neelkanth Chhaya from Srishti School of Design introduced to the participants the architectural heritage of India. Apart from the art and culture, perspectives on uniqueness of Indian Islam were discussed by Saeed Naqvi – author and noted journalist.
Several other topics that were discussed centered around the arts and culture in India. Tanishka Kachru from National Institute of Design, Ahmedabad gave an introduction of museumology in India. This was also followed by a visit to Kasturbhai Lalbhai Museum the next day. Rabindra Vasavada, architect and former professor at CEPT University, spoke on appreciation of cultural influences on art in India; and Y S Alone from School of Arts & Aesthetics, Jawaharlal Nehru University, presented his views on Buddhism and art in ancient India.
In one of the sessions, Prof Mona G Mehta, IITGN shared her views on the politics of aspirations in India. She said, "Politics of aspirations has tremendous transformative potential. But, it is also a double-edged sword in which aspirations can be manipulated and turned into a politics of fear. The Indian freedom struggle was exemplary in the way in which it elevated an entire society to aspire for the values of freedom and justice."
On the other hand, while speaking on Indian philosophy, Prof Jaison Manjaly, IITGN gave a discourse on Samkhya-Yoga. He spoke on Moksha being the fundamental presupposition of Indian philosophy systems.
Over the eight days, the participants of IKK 2017 were exposed to a variety of places and discussions that would enable in-depth understanding of Indian history and heritage. The last leg of the festival included visits to prominent ancient structures of Ahmedabad – Adalaj stepwell and Sarkhej Roza.
The heritage walk was beautifully planned. It gave us authentic insights into the concept and beauty of temples and mosques of India. We also interacted with members of various communities, and were most delighted to be travelling around in the local rides.
Glimpses from the heritage walk and speaker sessions
India Ki Khoj is designed to help overseas and Indian students appreciate and understand the many imaginations about India, and provide a flavour of its multiplicity as well as some overarching generalities. Through a combination of lectures, field visits and cultural performances, the programme is designed as a balanced mix of learning and fun. The modules take the students through India's past, present and future, and help identify continuities as well as shifts that India has made through centuries. Discussions on India's culture, philosophy and history, poetry and films, community structures and political aspirations, are essential components of the programme.