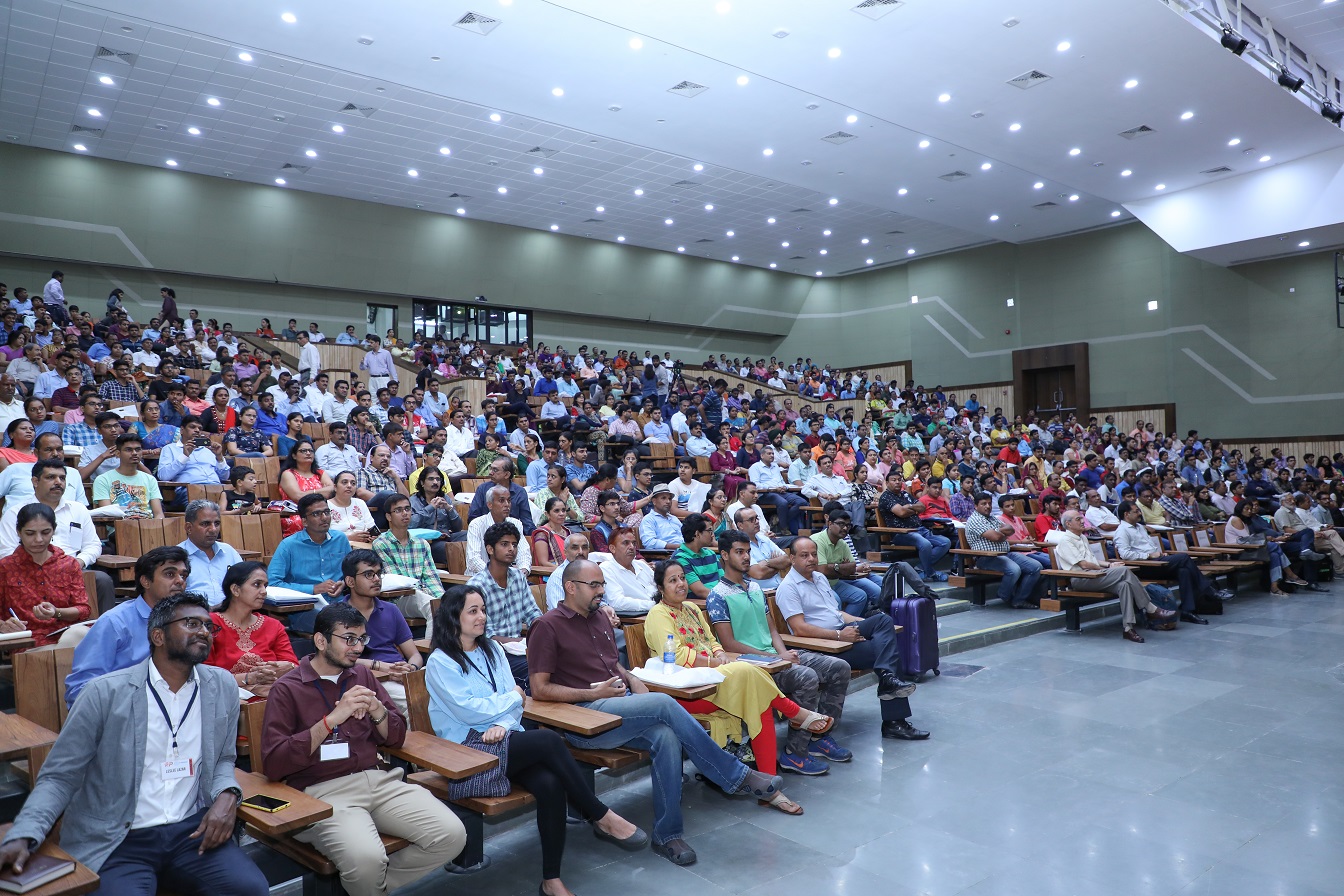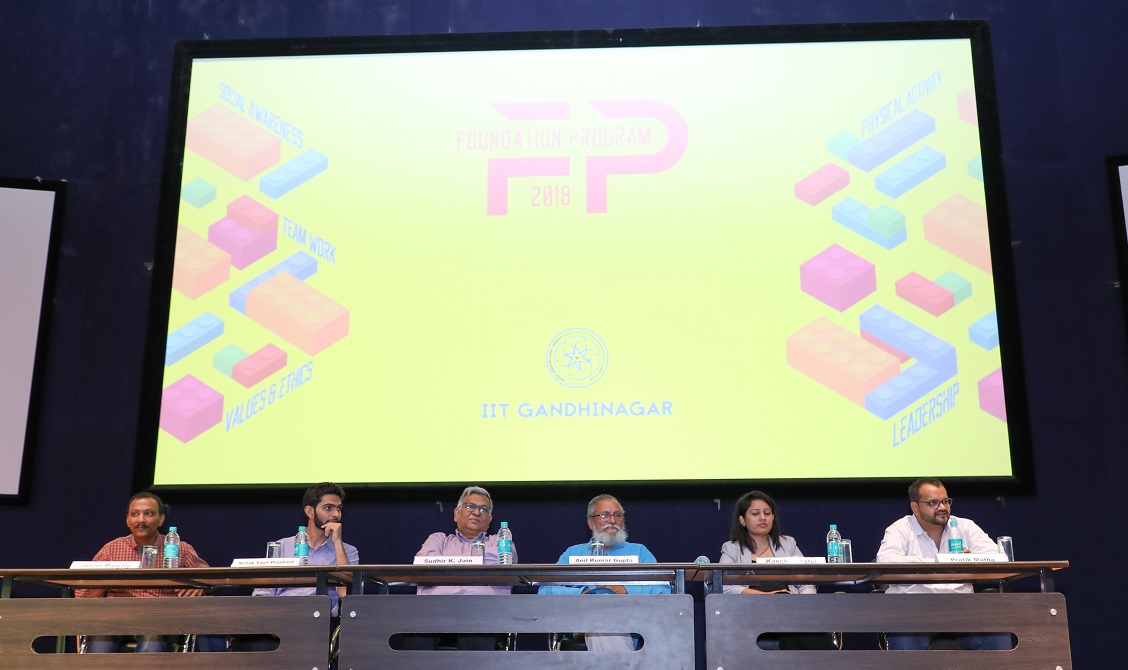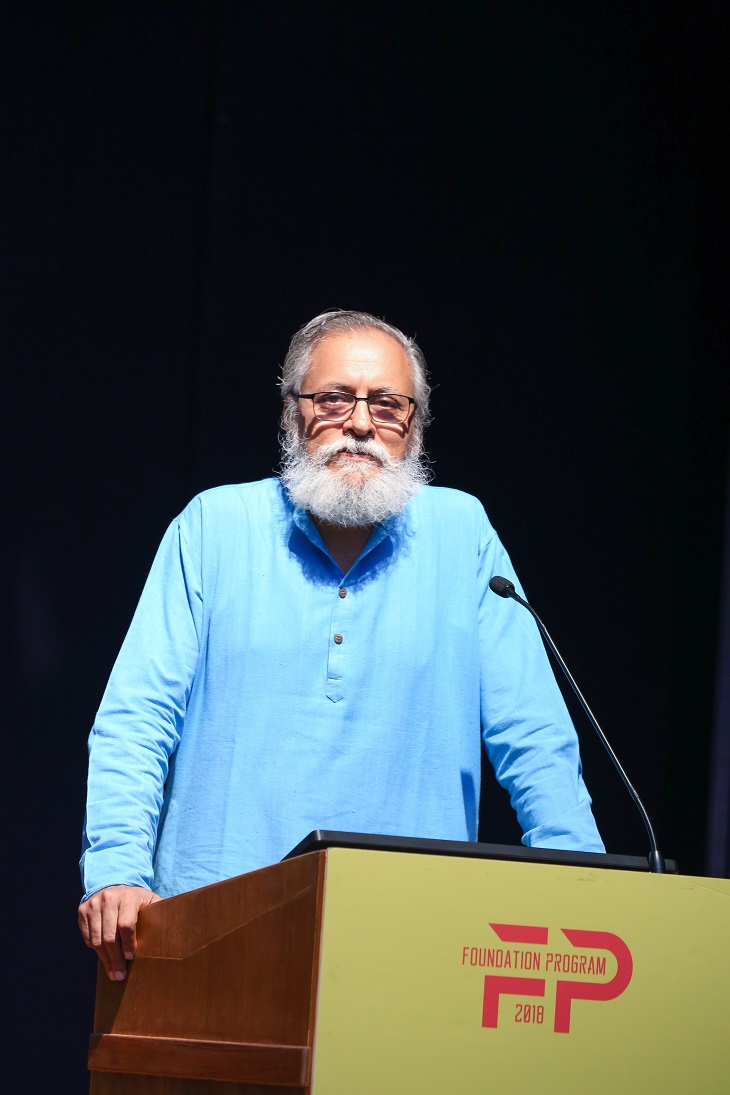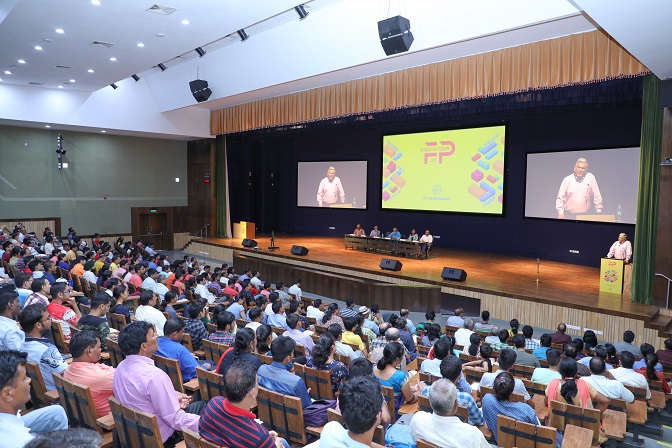 The institute welcomed 194 students freshly inducted into its 2018-22 BTech programme today. The induction was marked with the inauguration of the one-of-its-kind Foundation Programme.
This year, the incoming batch comprises students from 18 states, with the largest number of students coming from Rajasthan (45) followed by Maharashtra and Gujarat with 39 students from each state. Following a special drive to increase the number of female students in all IITs across the country and special efforts made by IITGN towards the same, an improved gender ratio with 15-per cent rise the number of female students was witnessed.
While speaking to the students, Chief Guest at the inauguration ceremony – founder of the Honey Bee Network, grassroots activist and Padma Shri awardee Prof Anil K Gupta – said, "India is becoming one of the largest consumers of knowledge but we also need to be known as knowledge producers. The society cannot become happy and satisfied unless we engage with it." He underlined the power of long-term gains for society and humanity and urged the students to innovate solutions for the problems and unmet needs of the society. Professor Gupta emphasised the need to find inclusive and affordable solutions which do not damage our environment and ecosystem. He encouraged the new students to pursue excellence.
Prof Sudhir K Jain, director, IITGN congratulated the new batch and briefly introduced them to the IIT culture. Talking about IITGN's philosophy, he said, "IITGN always gives the highest priority to its students. We strive to shape them not only as skilled engineers but also as good citizens who are connected with the society. IITGN tries to undertake new initiatives in education and the Foundation Programme is one such example, which exposes the new students to things they might not have done yet due to academic pressures. The programme gives you an opportunity to explore your passions."
Earlier, Prof Pratik Mutha, Dean of Academic Affairs and Prof Jaison Manjaly, Dean of Student Affairs introduced the new batch and their parents to the student-centric culture at the institute and diverse experiences designed for the students in the Foundation Programme. IITGN alumni Kanchan Patel and Yash Kotak also shared their journeys and experiences at the institute. Many students, including females, have chosen IITGN because of the flexibility to change their discipline at a later stage.
The Foundation Programme is targeted at students' holistic development by immersing them in various activities designed around the themes of values and ethics, creativity, leadership, communication and teamwork, social awareness, and physical activities and sports. The programme is scheduled till August 25 after which the formal academic classes will begin.